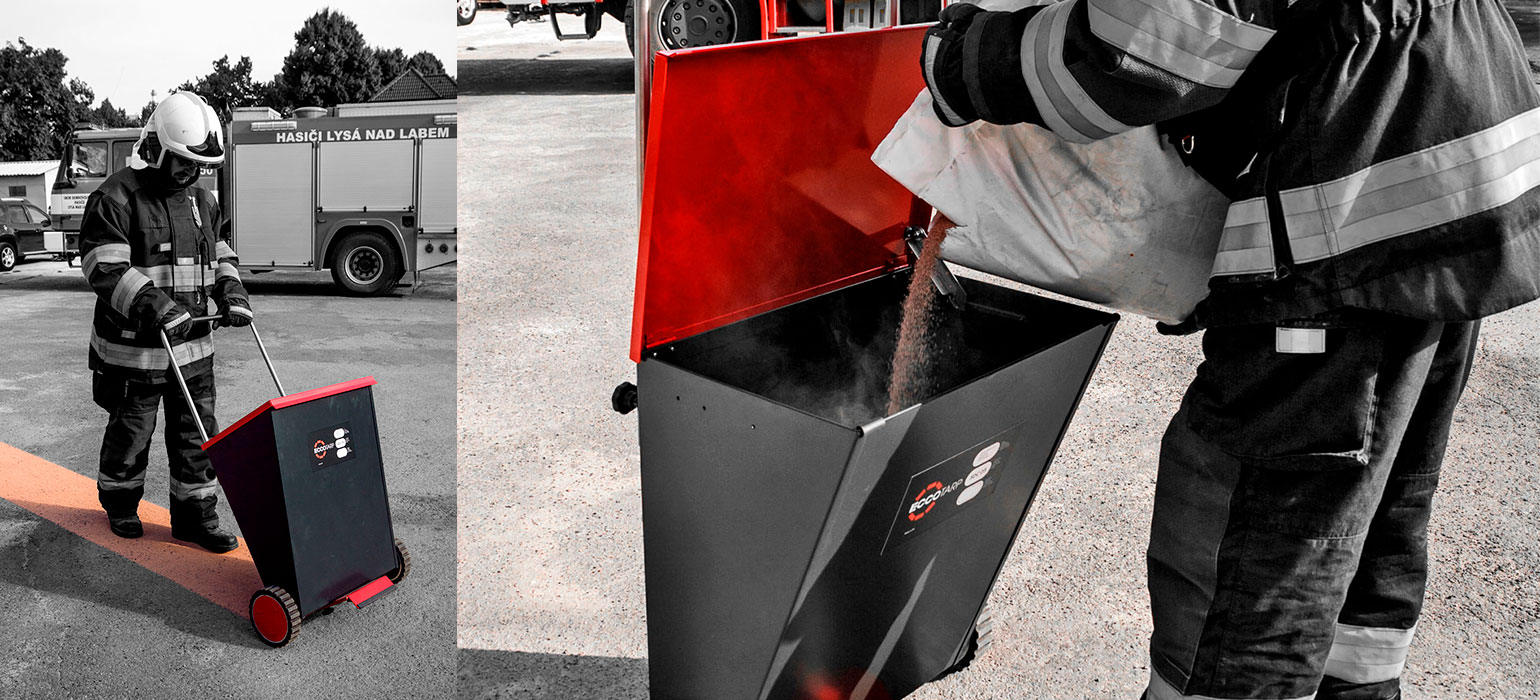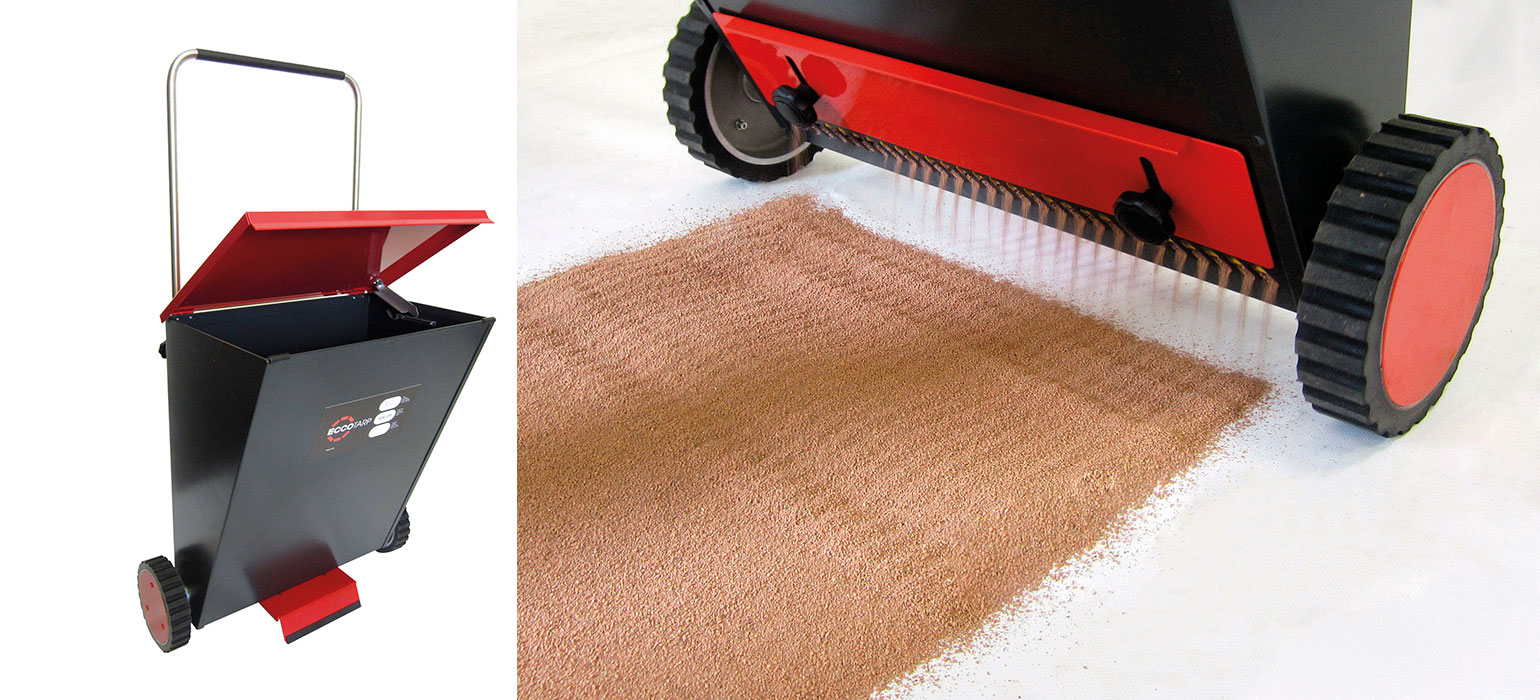 Metal Sorbent Dispenser Cart SDC 05
This Metal Sorbent Dispenser Cart (SDC 05) has been designed for use wherever it is necessary to use powdered sorbents to treat accidental leakages of undesirable or harmful fluids (e.g. in chemical
warehouses, petrol stations, etc.). The whole external case and top are of metal, ensuring greater rigidity and strength and protecting the sorbent from rain.
Main advantage
Benefits
Immediate disposal of leakaged hazardous substances thanks to the continuous readiness of the filled cart for use
Metal construction of the cart perfectly protects the sorbent inside the hopper from moisture
For all currently used sorbents (including light and fibrous materials)
Adjustment for the thickness and breadth of flow
Adjustable handle
Reinforcement of parts subject to stress
Technical details
Top quality
Reinforcement of parts subject to stress, use of heavy duty material, stainless steel, polyurethane, industrial quality ball bearings, surfaces treated for resistance, parts proofed against the effects of dust. See details in Instructions for use.
Attention!
This product is not intended for use with abrasive materials and spreading salt! The cart must be cleaned after each use. Follow the Instructions for use.
Usage
Fire brigade
Transport & Logistics
Industry
Liquidation of Accidents