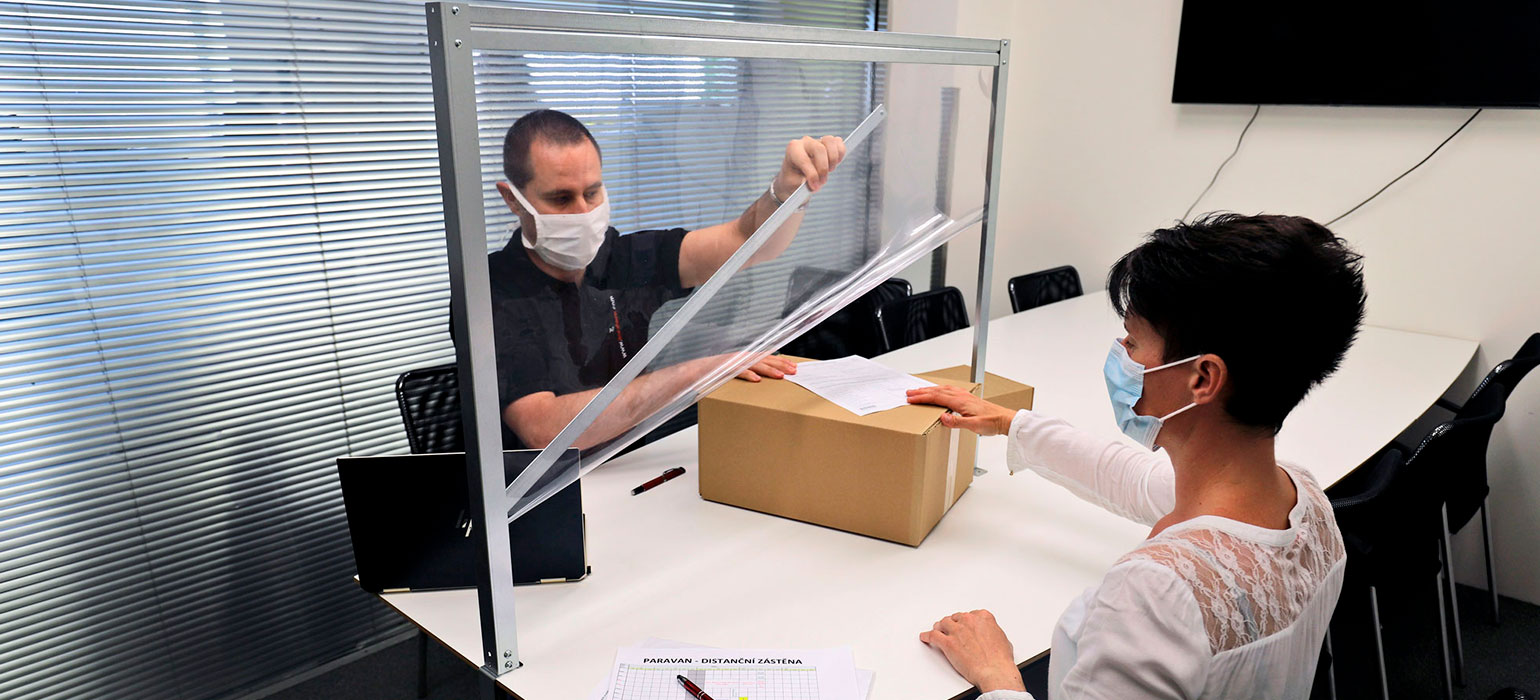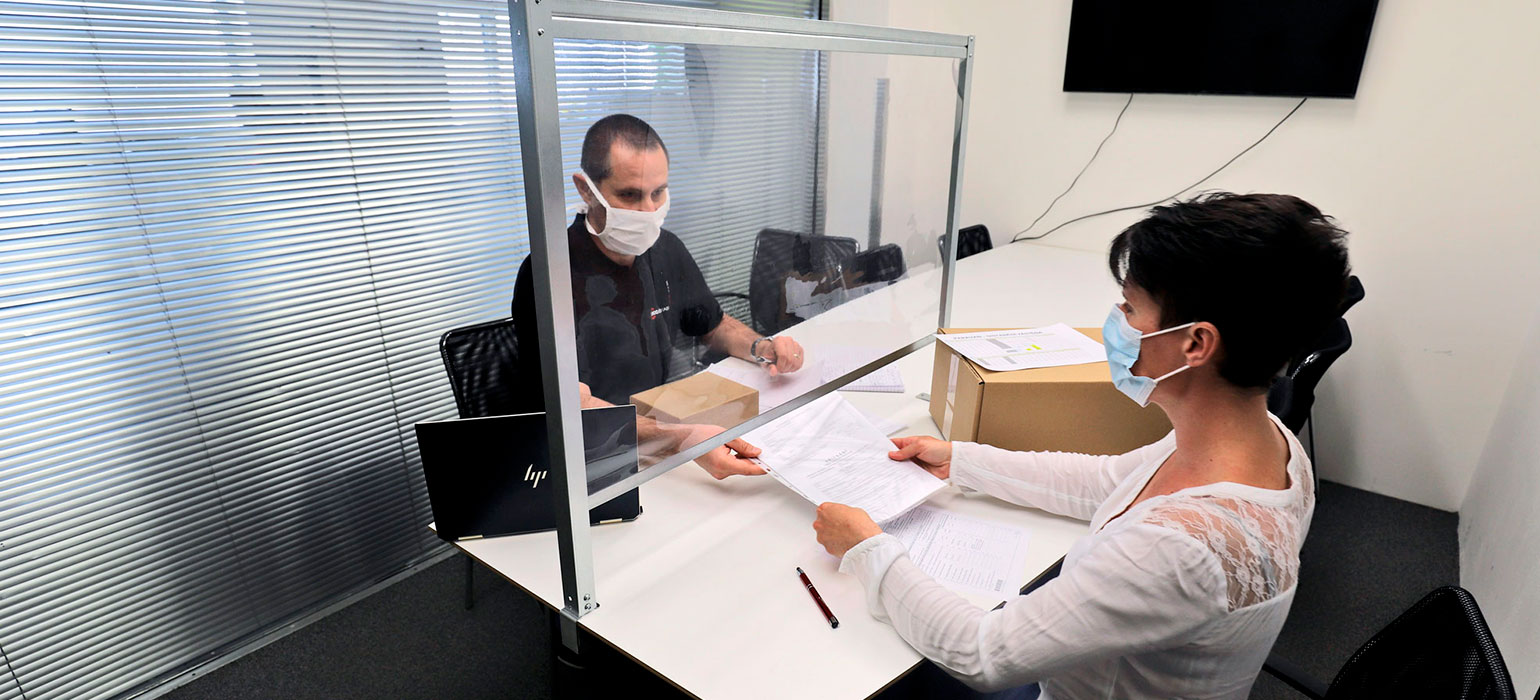 ET Flexi protective screen with structure for fixing to desktop
ET Flexi protective screen for table is a simple and effective way of optical and hygienic division of space to protect individuals or groups from a direct contact with the environment.
The screen effectively blocks e.g. airborne disease particles entering the personal space of individuals protected by it. The screen is suitable e.g. for shops, market stalls, industrial and food facilities, offices, etc.
Main advantage
Benefits
Effective protection of personal space from direct contact with airborne diseases
Quick and easy installation / disassembly
Excellent light transmittance – almost 90 %
UV and chemically resistant material, easy to disinfect
Variable height adjustment
Both for Indoor and outdoor applications
Foldable – can be dismantled and saved for future use
Multiple frames can be connected to form longer structures and rectangular shapes
Comes with two types of fixtures for anchoring (using screws or clamps on the side of the desk)
Can be delivered with extra metal component for installing the protective screen without drilling holes



Technical details
The main structure of the desk screen consists of two side slats made from 0,03 in galvanized metal and a chemically and UV resistant washable transparent PVC foil (see Chemical resistance certificate) fixed in the top and bottom galvanized metal slat. The metal slat at the bottom of the PVC foil has stronger magnets at both ends – these hold the foil in the required position, but also allow a flexible setting of its height as required. If stretched to its full length, the gap between the desk and the bottom edge of the foil is 5,9 in. Upon individual requirement, the structure of the screen may be delivered also with white powder coating RAL 9003  (the side slats only) or in stainless steel. The structures and plastic sheets are delivered in various dimensions (see table below). The screens are suitable both for interior and exterior use. We strongly recommend regular disinfection of the screens using suitable disinfectants. The screen can be dismantled and saved for future use.
Usage
Industry
Construction
Hobby